Welcome To My Cabin Gang Dedication Page!!!
Wont You Please Come On In!
Sit Back And Have A Glass Of Ice Tea
and Enjoy Yourself!!



This was made by one of our Members
Mandy for the whole group! Thanks alot hon.


I am proud to say I joined a great group called Cabin Gang! It is Run and owned by one of my best friend Tam. All the ladies in this group are alot of fun. I thought I better make a dedication page for this great group. I am a Cabin Scout at Cabin Gang. Why dont you come on by and have a visit. Just click the member card below and it will take you right there.
Here are some Gifts I have received when I was Cabin Lady of the Week! And Also My award for the Easter Hunt At Cabin Gang!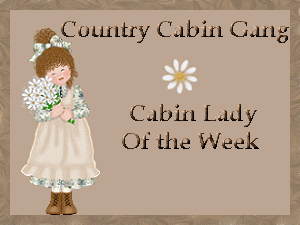 ;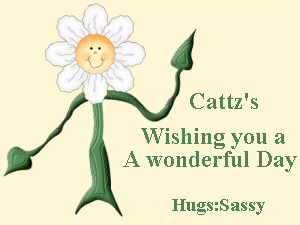 I made this for Tam, Pia and I. We are best buds on the net.
We have met in person also! We are all in Cabin Gang together!




Dont forget to sign my Guest Book!

Just Click the Home button below
and it will take you back to my main page.
Or Hit the Email Button and you can email Me




This Page and all Contents Copyrighted by Cattz' Tracks
Right Click Script By Dynamic Drive